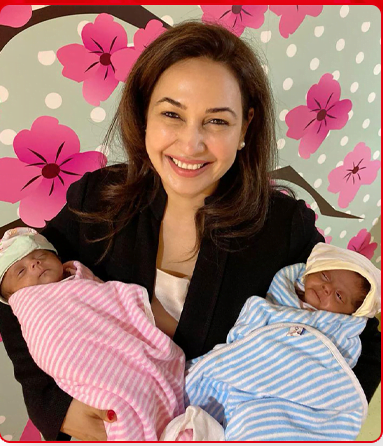 My Mother informed me that there was an announcement about a six month old baby who was on the ventilator for 3 weeks and the parents couldn't afford his treatment anymore. We didn't know the baby or his family personally but being a young Mother myself, I felt for the baby and his parents. That very evening I called the hospital in Hyderabad and verified the facts. There was indeed a baby Kevin on the ventilator from the 5th of May. The case was genuine and the parents were already Rs.80000 behind on the hospital bill. It wasn't easy to say how things would go or how much was needed. We need to take it week by week I was told.
It made me think about how many other parents were in the same situation. A sick child who needed treatment & no money to pay for it! When I was raising funds for Kevin, so many people were so willing to help. They were grateful to be a part of something good. It made me think, if I could raise so much through one email, how much more could I do if I did it in an organized manner. How many little children can be saved?
Four days after raising funds for Kevin, I came up with the idea of a Trust for sick children – all sick children. No matter their chances of survival. Miracles happen on a daily basis. If the child is sick and the parents can't afford it, this trust will help. If a little life is lost, it mustn't be for the lack of money to pay for the treatment. Never.
I called a few close friends & acquaintances. I told them about the idea of forming the trust and what each one could contribute and what value they could bring in. Everyone was very willing, eager & excited to be a part of this. 9 of us became trustees. Many others became committee members. The Chartered Accountant & Company Secretary offered services for free. The Web Company too came aboard for free. Everyone wanted to contribute to the cause and we registered on the 7th of June 2010.
Kevin's condition deteriorated in the first week of May. His organs failed one by one. I never ever met or saw Kevin. When he was in the hospital, on the ventilator, his parents sent me pictures of him. A couple of them were pictures of a little baby who looked healthy & like any other child. Two were of him in the hospital. That image of him, the tube in his nose, his little body contained in that machine and the fear in his little eyes refuses to go away even now. I don't think it ever will.
Kevin's condition turned critical and he passed away on the 10th of May. For me, in some ways, I do not consider his passing as a failure. I look at it as a success story. It is because of little Kevin that this group of us has come together to form Heal-a-Child Foundation.
Our mission is to Raise Funds & Save Lives.

Sabina Xavier
Founder
Heal-a-Child Foundation